Today was Ashlyn's 2nd birthday! When she woke up, we already had her "big" present from us in the kitchen-her own kitchen! (which, Allen put together last night, but I didn't mention until 9:30, and it took a couple of hours. whoops.) So, she was able to play with her kitchen, while I fixed her a special breakfast.
After breakfast, I started decorating her cake. After last year, I decided not to attempt any type of special cake recipe, especially since this year, it was all about the decorations. It still took me a looong time to finish. It was all worth it, because Ashlyn kept saying "wow" and "choo-choo cake." (Of course, she also said wow about the tissue paper in one of her gifts, but I still like to think her two year old self was impressed.)
Ashlyn and Cadence dancing
Her birthday party was not until 4, and, though she was incredibly pleasant all morning, she woke from her nap a grump. Last minute party decorating was spent holding her or listening to her scream on the floor.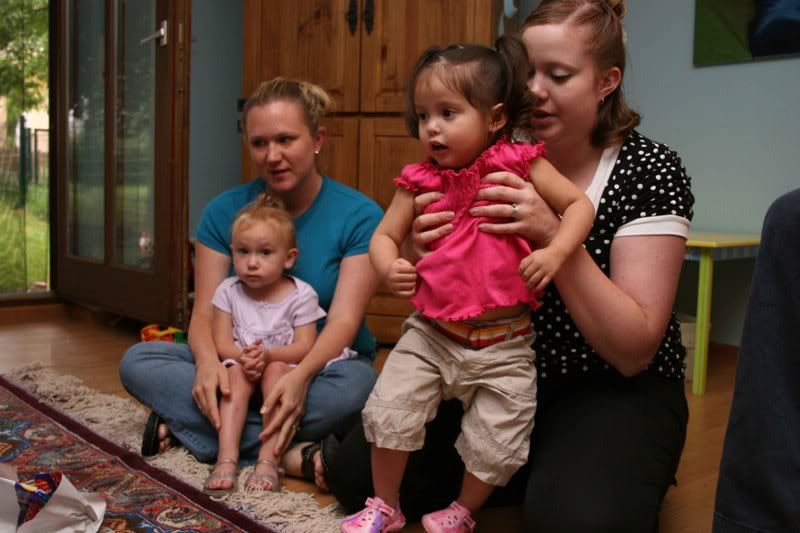 Singing Happy Birthday!

Fortunately, when our first guest arrived, Ashlyn perked up that a friend was at her house, and her mood improved. We had a small party, but a good time!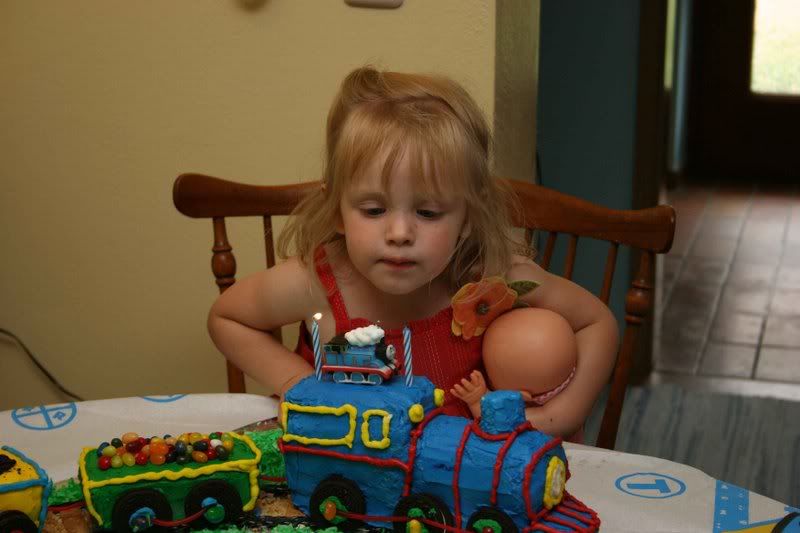 Blowing out the candles! She actually did it twice. The first time was before we started singing.